Membership
Sign up for one month FREE Membership of Lumberjack System
You get the whole system FREE for the first month,
then keep saving thousands of dollars a month for the cost of one trip to Starbucks a month!
Lumberjack System consists of three Logging apps – iOS Logger, noteLogger and backLogger, the unique Builder NLE for editing video with transcripts, and a web app to tie it all together and manage Membership and Users.

Unlimited access to the entire Lumberjack Integrated System costs $9.99 per month with a Membership, $110 annual in advance, or $25 per month without a commitment, but our crazy marketing people will let you have full access for FREE for one month because they are convinced you will love it.
That's like giving you FREE money. If you only Live Log one hour of footage in that month, it's like we gave you $180! If you just do one conform from your Builder Story to the NLE Timeline, it's like a $500 gift.
Because you can bring transcripts from any source to test Builder, transcripts are not included in the free Membership. To use that feature of Builder go to Add/Update Card and add a credit card. Transcripts ordered within builder are delivered approximately 8x faster than real time, at 35c per minute. You can bring transcripts from other sources as long as the formatting is compatible.
You'll see this form. Fill it out to create a secure account for yourself.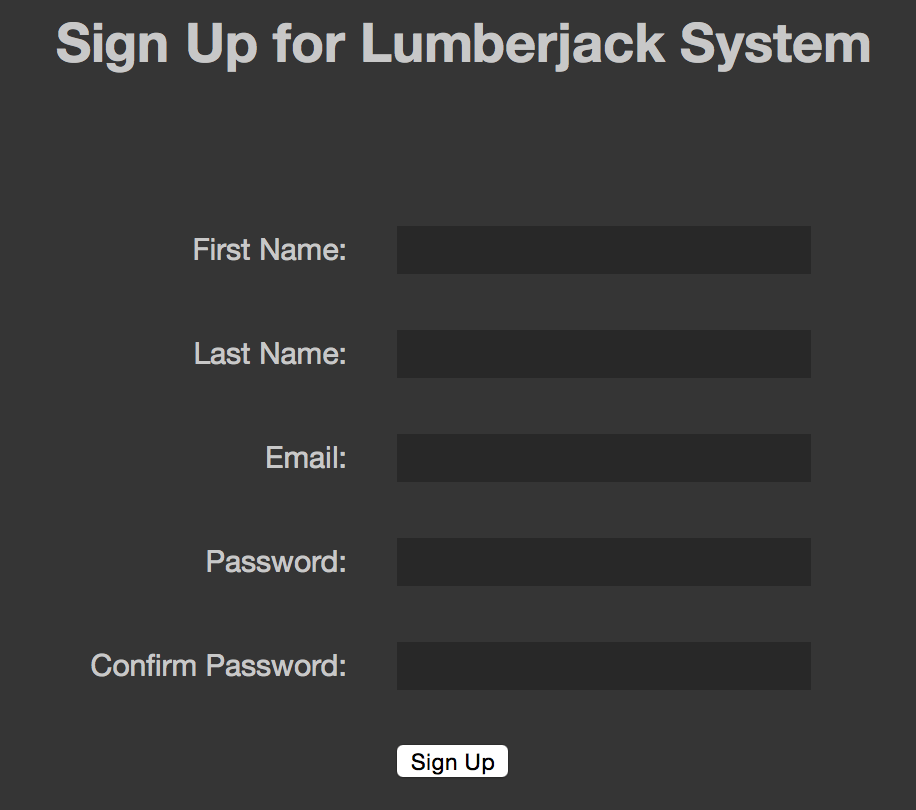 Use as much or as little of the system as you want. If you've got any questions, email Philip@LumberjackSystem.com
You'll probably want to go to the Help Overview, including Essential Links and Downloads next.
Don't want to try it out just yet, but want to keep in touch? Sign up for occasional and useful Lumberjack news, tips and updates.